See the unseen
ありふれた非日常
ありふれた日常。
そこにある何気ない景色に、
ふと非日常の表情をみつける。
そこには別の豊かさが存在している。

Just another ordinary days.
Extraordinary expressions found
within usual scenery.
There, another form of richness of life exists.
Exhibition
Emerging Tokyo
@Gallery TAGBOAT

ART MATTERS 2019
H.P.FRANCE


October 17-27, 2019
H.P.FRANCE BIJOUX / GINZA SIX · Tokyo
https://ginza6.tokyo
Independent Tokyo 2019
@Gallery TAGBOAT

SICF20 EXHIBITION
20th Spiral Independent Creators Festival

May 1-2, 2019
Spiral / Aoyama · Tokyo
Collection
Eats

Rice balls

Sandwich

Pudding

Egg

Milk

Prosciutto and melon




Shadows

Umbrella

Origami

Cat




Things

Scissors

Perfume

Bag
Works
かつおちゃん ✕ ひらのまり
かつお、かつお節の可能性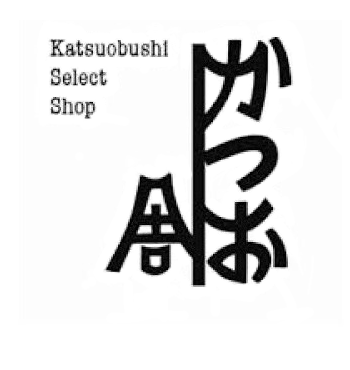 SORA ✕ HIRANO MARI
GEOMETRIC PATTERN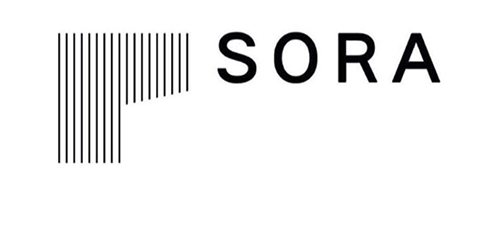 hair salon SORA 学芸大学店
http://sora-style.com/gakudai/
Media
アートサイト「これやん」
倉本美津留のえりすぐり



About

ステンドグラスアーティスト
ひらのまり 和歌山県出身
アパレル会社員時代に布よりもガラスの質感、西洋から伝わってきたステンドグラスの文化・技法に魅了され、ガラスアートの制作をはじめる。
身の周りの物や実際の食材とステンドグラスを組み合わせ、その一瞬を切り取った作品をインスタグラムで発表。展示作品は、ステンドグラスと食品サンプルを融合させた独自の方法で表現している。


Stained Glass Artist
mari hirano (From Wakayama Prefecture)
Started her creation using stained glass after being fascinated by its texture over fabric (she was then at an apparel company) and also its history, the stained glass's European history as well as the traditional technique.
She lets the items that surround us in our daily lives and/or actual ingredients/food with stained glass meet and capture the moments where they fuse. These moments captured are expressed via her official Instagram account. As for her exhibition works, she utilizes her original method where she combines stained glass with food samples to express her creativity on her works.
Statement
自然と向き合い、与えられるさまざまな恵みに感謝して人は在り続けています。思い通りにならないこともある日々の変化を受け入れ、日常の生活のなかで豊かさを得てきました。西洋で始まったステンドグラスの文化は、聖書を伝えるために教会に作られたもので、描かれた聖人は人々の精神的な支えとなってきました。このような対象はもちろん、私たちは日常にある身近なものを大切にし、そこに豊かさを見出してきました。異文化をも受け入れながら独自の創意工夫で多様性のある文化を形成してきた日本で、それでもまだ古典的なステンドグラスは多くの人に異日常なものとして映っているかもしれません。見慣れた日常をモチーフにしたこれらの作品は、一瞬でもそれが非日常の景色となって見る人の心に触れてもらえれば、との想いで生まれました。ステンドグラスが本来持つ精神性は、その景色のなかにある別の豊かさを見出すきっかけをくれるはずです。身近なものこそ尊く、豊かさの可能性はステンドグラスを通してもっと広がっていきます。

We humans are who we are and we exist by facing and accepting the nature, by appreciating those blessings of the nature. We have long been gaining richness in our daily lives by accepting the changes and by also by facing some challenges. The genesis of stained glass culture goes back to the western countries where it was initially used to represent the bible in churches. Those holy saints from the bible expressed by stained glass had been the mental support for people. The similar story had always been existing in Japan however people in Japan believed (and still do) in the existence of myriads of gods and deities and hence what people did was to treat everything that are around them with care, rather than praying to one particular god. This is how they discovered the richness of life. Japan had always been inheriting its traditions however at the same time it had always been accepting different cultures in order to create diversified culture. With this said, the culture of conventional stained glass may appear extraordinary to Japanese people. The work that I create are based on the motif of "everyday". I am hoping that the impression of stained glass (being extraordinary) may change through my work, where the stained glass is used on those ordinary items that people see in their everyday lives. I believe that the spirituality of stained glass allows us to see the different richness from altered perspectives. I believe that the possibility of finding richness in our lives may be increased through stained glass.
Biography
2018

アトリエ設立

照明ランプ制作 / 美容室SORA 学芸大学店

2019

経済討論番組「The UPDATE」MC 奥井奈々さんにアクセサリー提供 / NewsPicksxTwitter

鰹節伝道師 永松真依さんとコラボレーション(アートパネル、箸置き制作)/ かつお食堂

SICF20 出展 / スパイラル 青山

放送作家 倉本美津留さんがキュレーションするアートサイトへ出品 / これやん

ZEN展 出品 / 東京都美術館

ホリエモンのニュース「HORIE ONE」MC 奥井奈々さんにアクセサリー提供 / NewsPicks

ART POINT Award 2019 出品 / GALLERY ART POINT 銀座

Independent Tokyo 2019 出展 / @Gallery TAGBOAT
入賞(ニューヨークでの展示)審査員特別賞(野口和男賞、小林貴賞、徳光健治賞)タグボート特別賞(阪急メンズ東京での展示)の5部門受賞

くどやまアートウィーク 2019 出展 / 和歌山県九度山町

ART MATTERS 2019 / H.P.FRANCE BIJOUX GINZA SIX

Emerging Tokyo 出展 / White Box New York